Schedule Your Free Ketamine Evaluation
Ketamine is a molecular "re-set" button for pain, depression, and PTSD.
–Gerald Grass, MD
Highly Effective
Up to 70% of patients experience relief—even those with treatment-resistant depression.
Safe & Non-addictive
Ketamine infusions have few and mild side effects, most of which wear off within 2-hours of an infusion.
Rapid Relief
Patients who respond to ketamine typically experience relief within 1-2 infusions.
Infusions That Are Convenient
Choose between our Woburn infusion suite or infusions at home in the Boston area.
Struggling with Depression, PTSD or Chronic Pain?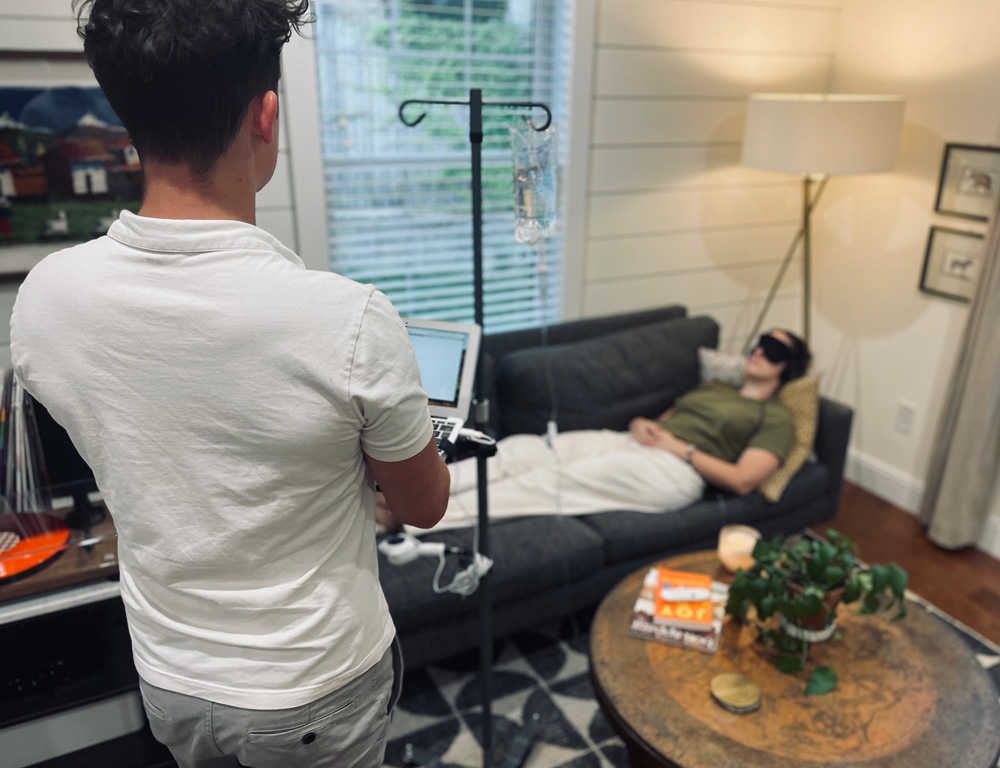 Emerge Ketamine is the partnership between three Board Certified Emergency Physicians who use ketamine in our daily practice. We understand the therapeutic power of ketamine and are committed to delivering infusions with the highest degree of safety, comfort and convenience.
When you're suffering with depression or chronic pain, choosing a new therapy can be daunting. Clinics are often harsh and unwelcoming, and at-home treatments sacrifice the reliable response of IV infusions for less effective oral lozenges. Taking control of your health starts by taking control of your treatment plan! Our team works with you to provide ketamine infusions where you need them. Our in-office infusion suite was designed with your experience in mind, and our mobile treatment unit combines the robust efficacy of IV infusions with the safety and comfort of your own home.
Get in Touch via Phone or Email